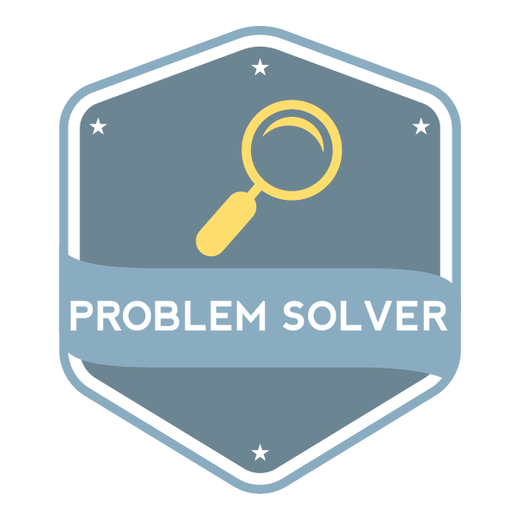 Problem Solver
Your cognitive processes are what enable you to solve problems, think critically, and adapt to your environment or situation. These activities are designed to help you think critically about complex questions and challenge you to think differently about the way you learn.
This award is presented to participants that show they can think critically about complex ideas and problems, adapt to unique situations and learn from their mistakes.
To earn this badge, EPIC participants earned 60 of the 90 possible points.
***For descriptions of the activities contact the Kansas Enrichment Network at www.kansasenrichment.net
Requirements
Complete 20 points of the Evidence options below.
The Chicken vs. The Egg
The Backwards Brain Bicycle
Failing Forward
Taking Risks In Research Science
Ready to Apply for this Badge? Apply Here!