Online Safety
Today we will explore INTERLAND and explore ways to "be internet awesome."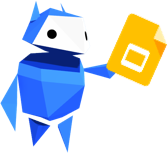 Requirements
Complete 40 points of the Evidence options below.
Under construction
SECURE YOUR SECRETS: Tower of Treasure
STAY ALERT : Interland Reality River
Under construction
SHARE WITH CARE: Mindful Mountain 
ITS COOL TO BE KIND: Kind Kingdom
Extra Time (all other badges completed)
Ready to Apply for this Badge? Apply Here!